We are extremely thankful for our client's referrals. To show our appreciation we have created a new referral program.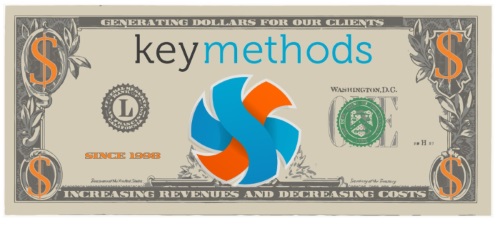 How It Works:
Call, email, or fill out the form to the right with your referral information.

We will call to schedule an appointment. We also offer each referral a Free Network Health Checkup.

We pay you or donate $50 to your favorite charity for anyone that you refer to us who we get an appointment with.

When your referral becomes a client we will pay you $100 or donate $100 to your favorite charity. We will also give your referral a $100 credit towards our services.
IT'S A WIN FOR YOU ($150 TO YOU OR YOUR FAVORITE CHARITY).
AND A WIN FOR YOUR REFERRAL ($100 CREDIT AND AN AWESOME NEW TECHNOLOGY PARTNER).
So you're wondering what makes a good referral for Key Methods?
Answer: A business owner who has 5 or more PC's and needs help with their IT support, data backup, cloud computing, or who just wants a second opinion on how they are doing things.
We provide service to all of Washington State. If you have a friend or associate in need, please pass our information along, or call us and we will reach out to them. We promise to treat your referrals with kid gloves and guarantee no high-pressure sales tactics.