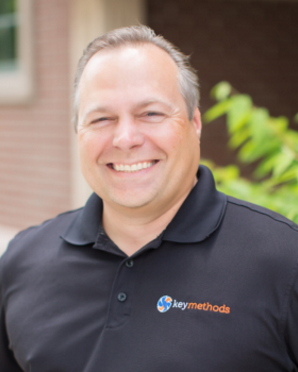 Dan Paquette
Managing Partner
Mr. Paquette used to work as an IT director for a publicly held company before becoming the President of Key Methods. With over 25 years of experience in the industry, he has a keen eye for developing and implementing technology solutions for small and medium sized businesses.
In his free time, Dan enjoys spending time with his wife and two boys, camping, and boating.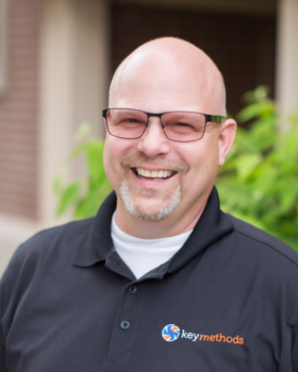 Joel Rankin
Account Manager
Joel serves as the account manager at Key Methods. He blends both business and technical knowledge in a way that helps our clients understand how powerful technology can be for their business.
His hobbies and interests include hiking and travel as well as being involved with missions and youth ministries. Joel also loves spending time with his grandchildren.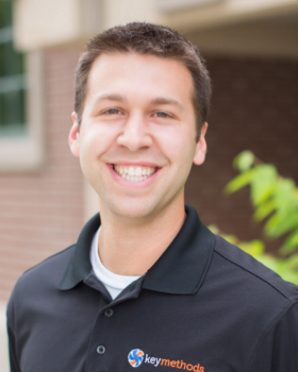 Steve Colyar
Marketing Director
Mr. Colyar joined Key Methods in 2006. Steve is the marketing director at Key Methods. He also provides website development and marketing consulting for clients. Steve brings almost 15 years of marketing strategy and graphic design experience to Key Methods.
Steve enjoys spending time with his family and has two boys and a girl. His hobbies include basketball and camping.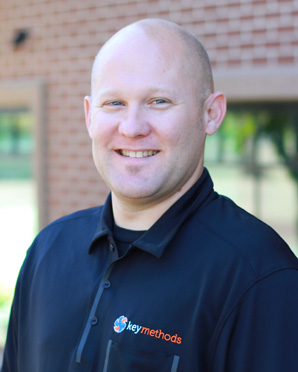 Cory DeLozier
Service Manager
Before joining Key Methods, Cory worked in a variety of technology related positions ranging from IT Specialist to Operations Manager. He brings over a decade of professional IT experience and a degree in Network Administration. He also specializes in infrastructure planning, design, and deployment and serves as our Service Manager.
Cory enjoys cooking, spending time with his family, and playing baseball and hockey.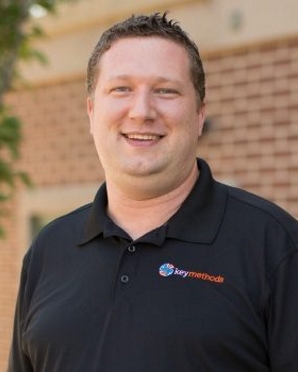 Curt Wilcox
Professional Services Lead
Curt brings over eight years of IT experience and a Bachelor's degree in Information Systems and Administrative Management. He specializes in network infrastructure engineering and support, VoIP phone systems, and result-driven consultation and solutions. His certifications include Cisco, VMware, CompTIA, Datto, & FreedomVoice.
Outside of work, Curt enjoys biking, hiking, camping, and playing his favorite guitar.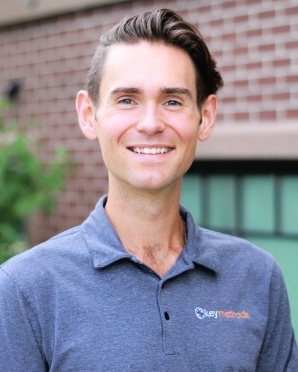 Jake Head
Service Desk Lead
Jake serves as our Service Desk Lead at Key Methods. He helps coach and guide our helpdesk teams and ensures our operations are running efficiently. Jake brings nearly a decade of IT experience and enjoys learning about business topics like leadership, motivation, and team building.
Jake is also an accomplished ultra runner, having secured first place in numerous races, some spanning an impressive 50 miles. When he's not conquering trails, he indulges in his passion for composing music, embarks on outdoor adventures with his friends and girlfriend, and dedicates time to learning Chinese.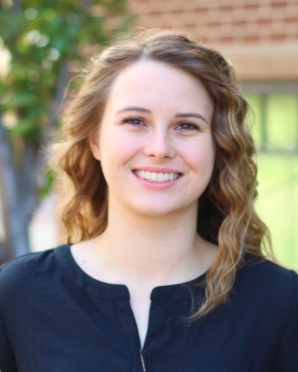 Kimberly Townsend
Centralized Services Lead
Kimberly holds a Master's degree in IT Administration with a Cybersecurity Specialization. She serves as our Centralized Services Lead at Key Methods. She specializes in software deployment, process efficiency, cybersecurity, and automation of tasks via scripting.
When not in the office, you can find Kimberly hiking, reading, and exploring new places.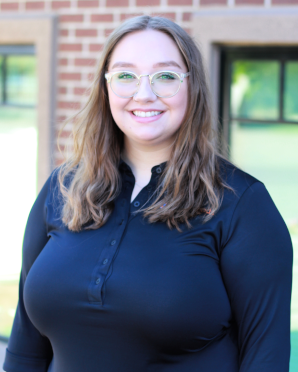 Alyx Pietzsch
Operations Assistant
Alyx holds a degree in Information Technology and Administrative Management, specializing in Cybersecurity, from Central Washington University. Prior to joining the team, she worked for ITAM as an office assistant and also has over 5 years of experience in customer service.
Outside of the office, Alyx enjoys hiking, going to the movies, and spending time outdoors with close friends.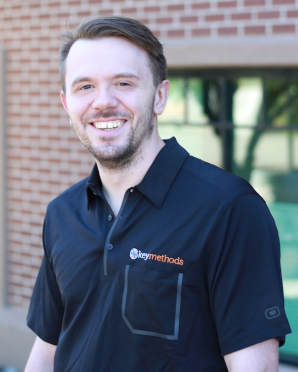 Ben Hecker
Network Technician
Ben Hecker joins Key Methods as a Network Technician. He is currently pursuing a degree in computer technology at Wenatchee Valley College. His expertise in ticket triaging and general troubleshooting comes with years of real world experience.
Ben enjoys spending quality time weightlifting, reading, and hiking. When is not in his desk he likes to play video games and learning more about technology.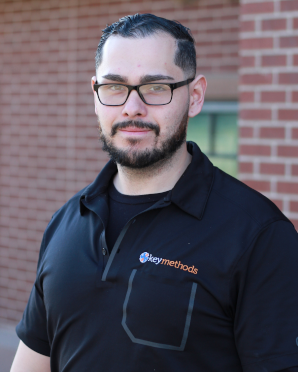 John Acosta
Network Technician
John joins Key Methods after serving in the US Marine Corps for three years as a Field Wireman and a Data Systems Administrator. He is also pursuing a B.S. in Cloud Computing at Western Governors University. John's expertise lies in installing new equipment and maintaining physical and virtual networks.
In his free time, John likes to spend time with his family, work on his upcoming book, and study for college.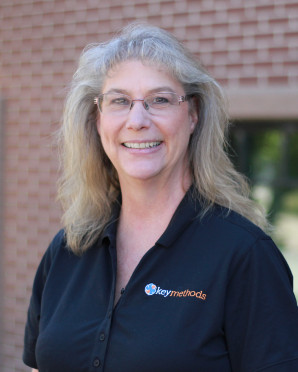 Sheri Thomason
Office Manager
With over 30 years of experience in customer service and office administration, Sheri brings a wealth of experience to her role as our Office Manager. She handles the day-to-day clerical activities, assists accounting, and manages purchasing, shipping and receiving for Key Methods.
When she isn't running the Key Methods office, Sheri loves cooking, reading, traveling, and spending time with her two granddaughters. She also loves hanging out with her two cats and dogs.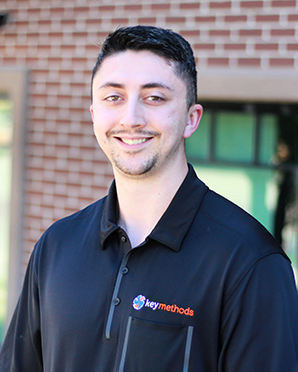 Trent Turner
Network Technician
Trent Turner joins Key Methods as a Network Technician. He brings extensive experience in creating and processing tickets, managing Active Directory, and working on Group Policy. He also enjoys helping our clients manage security vulnerabilities and manage compliance issues.
When not saving the day for our clients, Trent enjoys spending time with his wife and dogs, and going golfing.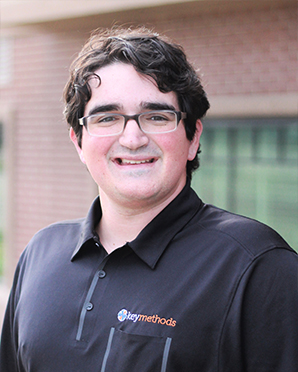 Jack Van Well
Network Technician
Jack has a Bachelor of Science from Central Washington University and is experienced in HTML, Google Cloud, Java, C++, and Python. He is passionate about providing excellent customer service to our clients.
In his free time, Jack enjoys swimming, learning Japanese, and spending time with his family.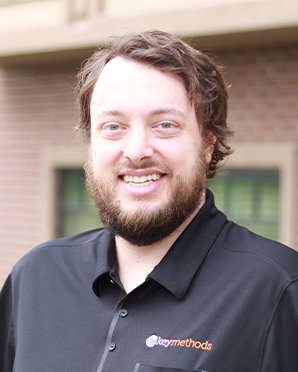 Matthew Johnson
Network Technician
Starting out as a computer hobbyist at a very young age, Matthew spent his years at Wenatchee High School and Wenatchee Valley College growing his computer knowledge. As one of our network technicians, he has extensive experience in Linux, Android, and iOS operating systems, and building IT systems and hardware.
Matthew is a board game enthusiast and likes to play the role of gamemaster. He also loves aquatic pets and enjoys aquascaping as a hobby.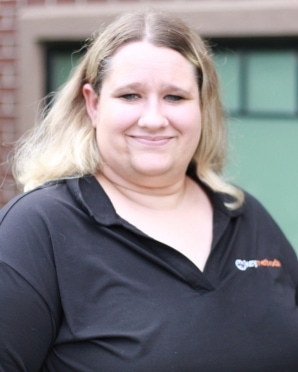 Michelle McIntyre
Network Technician
Michelle is a Network Technician for Key Methods, specializing in IT customer service and troubleshooting and resolving technology issues. She holds a bachelor's degree in Cybersecurity and Information Assurance, and has multiple technical certifications such as A+, Network+, Security+, and Cysa+.
Michelle is also an avid gamer, and she enjoys reading, writing, and swimming in her free time.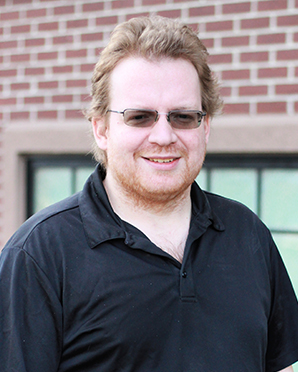 Michael Boulton
System Administrator
Michael joins Key Methods as a System Administrator with over 15 years of IT experience. He has worked in a variety of environments from break-fix shops to non-profits to enterprise datacenters. Michael also has extensive experience in audio/visual and music production, setting up shows and events with thousands in attendance. He holds an Associates in Business Management degree from Columbia Basin College and has a passion for all things tech.
In his free time, Michael likes to make music, write, and spend time with family and friends.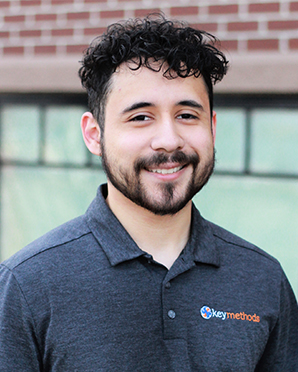 Adrian Reyes
Network Technician
Adrian specializes in Cybersecurity, AWS Management, C#, and Java. He holds a bachelor's degree in Computer Science from Eastern Washington University.
In his free time, Adrian challenges himself at weightlifting and working on game development projects. He is also a big fan of playing video games and collectible card games.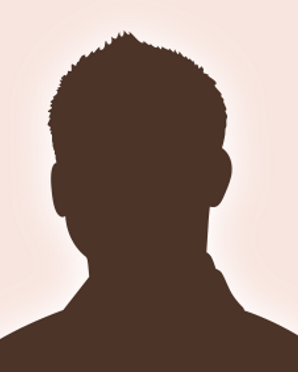 Issac Tomas Vega Rosas
Network Technician
Issac is one of Key Methods' Network Technicians. He specializes in technical troubleshooting of computer and network issues. He is also proficient in custom computer builds and software installation.
When not solving technology issues Issac is an avid cook, and he enjoys learning different cuisines and culinary techniques from different cultures and countries. He also enjoys traveling and spending time with his family.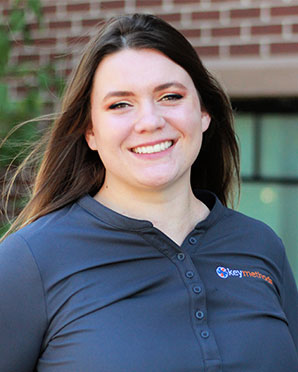 Kaylie Henry
Technical Account Manager
Kaylie is a technical account manager for Key Methods. She has a Master's Degree in Information Technology Management and is a Certified Associate in Project Management. She also specializes in new customer onboarding.
When Kaylie isn't busy helping Key Method's clients, she spends her time hiking, hunting, fishing, and reading fantasy novels. She is also an avid book collector, and proudly owns hundreds of limited print special edition books in her home library.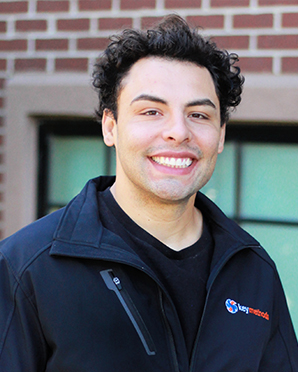 Tyler Carrillo
System Administrator
Tyler is a System Administrator with expertise in network design and infrastructure management. He received his training via the US Navy IT training program where he served with distinction for 6 years and acquired several industry-standard certifications, including Microsoft Azure Administrator, Microsoft Azure Fundamentals, CompTIA Server+, CompTIA Cloud +, CompTIA Security +, and CompTIA A +.
Beyond his professional pursuits, Tyler pursues various hobbies and interests, including trail running, weightlifting, and snowboarding.