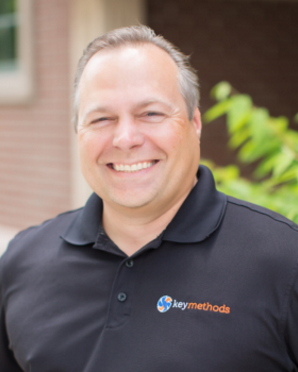 Dan Paquette
Managing Partner
Mr. Paquette used to work as an IT director for a publicly held company before becoming the President of Key Methods. With over 25 years of experience in the industry, he has a keen eye for developing and implementing technology solutions for small and medium sized businesses.
In his free time, Dan enjoys spending time with his wife and two boys, camping, and boating.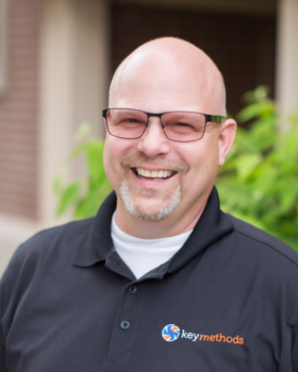 Joel Rankin
Account Manager
Joel serves as the account manager at Key Methods. He blends both business and technical knowledge in a way that helps our clients understand how powerful technology can be for their business.
His hobbies and interests include hiking and travel as well as being involved with missions and youth ministries. Joel also loves spending time with his grandchildren.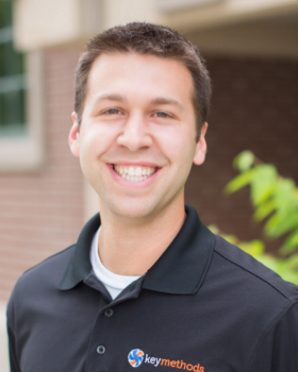 Steve Colyar
Marketing Director
Mr. Colyar joined Key Methods in 2006. Steve is the marketing director at Key Methods. He also provides website development and marketing consulting for clients. Steve brings almost 10 years of marketing strategy and graphic design experience to Key Methods.
Steve enjoys spending time with his family and has two boys and a girl. His hobbies include basketball and camping.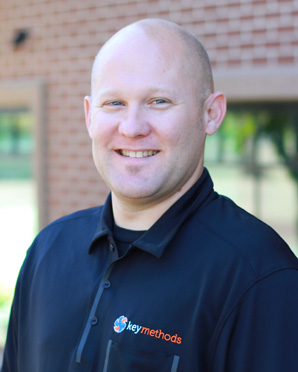 Cory DeLozier
Service Manager
Before joining Key Methods, Cory worked in a variety of technology related positions ranging from IT Specialist to Operations Manager. He brings over a decade of professional IT experience and a degree in Network Administration. He also specializes in infrastructure planning, design, and deployment and serves as our Project Manager.
Cory enjoys cooking, spending time with his family, and playing baseball and hockey.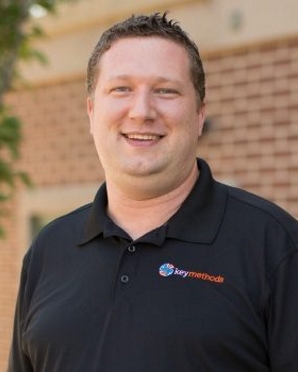 Curt Wilcox
Professional Services Lead
Curt brings over eight years of IT experience and a Bachelor's degree in Information Systems and Administrative Management. He specializes in network infrastructure engineering and support, VoIP phone systems, and result-driven consultation and solutions. His certifications include Cisco, VMware, CompTIA, Datto, & FreedomVoice.
Outside of work, Curt enjoys biking, hiking, camping, and playing his favorite guitar.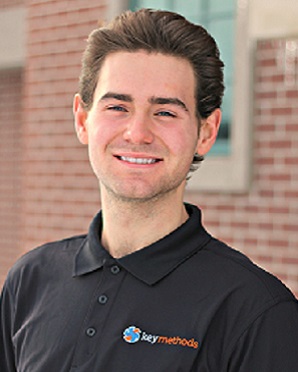 Jake Head
Service Desk Lead
Jake is a recent graduate from Wenatchee Valley College and brings certifications in Networking and Help Desk Support. He also brings real world experience from performing network troubleshooting and computer support for the Leavenworth KOA campground. From there, he set his sights on the professional world of high-level IT and we're happy to have him here at Key Methods.
In his free time, you can find Jake weightlifting, running, hiking, or spending time with his friends and family.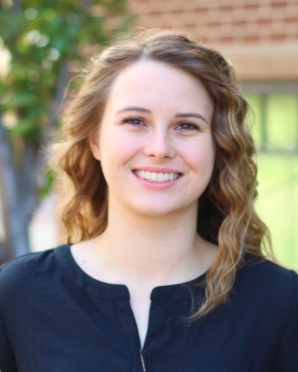 Kimberly Townsend
Service Board Dispatcher
Kimberly holds a B.S. in Information Technology & Administrative Management and is currently pursuing her Master's Degree. She serves as our as our Service Board Dispatcher at Key Methods. She helps schedule tickets and coordinates with service desk members to make sure our clients receive fast, targeted solutions to their problems.
When not in the office, you can find Kimberly hiking, paddle boarding, and discovering new technology.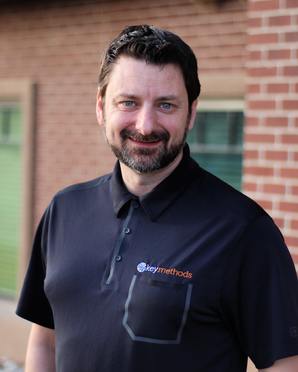 Braden Young
Network Technician
Braden joins Key Methods as a Network Technician with over 13 years of industry-related experience. Prior to joining Key Methods, he worked in a variety of positions ranging from Lead Technician, Systems Administration, and Network Analyst. Braden also holds an IT degree and is an Apple Certified Technical Coordinator and Support Specialist.
When Braden is not helping us manage computer networks, he likes to explore new places, tinker with 3D printing, and compete in tabletop gaming.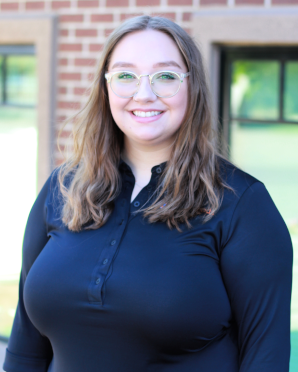 Alyx Pietzsch
Operations Assistant
Alyx holds a degree in Information Technology and Administrative Management, specializing in Cybersecurity, from Central Washington University. Prior to joining the team, she worked for ITAM as an office assistant and also has over 5 years of experience in customer service.
Outside of the office, Alyx enjoys hiking, going to the movies, and spending time outdoors with close friends.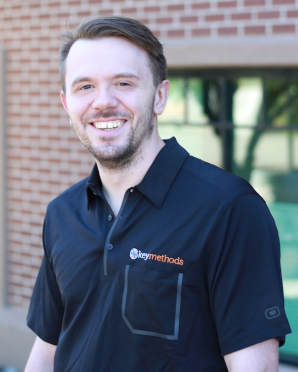 Ben Hecker
Network Technician
Ben Hecker joins Key Methods as a Network Technician. He is currently pursuing a degree in computer technology at Wenatchee Valley College. His expertise in ticket triaging and general troubleshooting comes with years of real world experience.
Ben enjoys spending quality time weightlifting, reading, and hiking. When is not in his desk he likes to play video games and learning more about technology.
Kristin Orendor
Network Technician
Kristin brings nearly 10 years of professional IT experience to Key Methods. She honed her technical and leadership skills as a Signal Support System Specialist in the US Army. Kristin also holds a Bachelor's degree in Information Technology and Administrative Management from Central Washington University, as well as Comp Tia A+, N+, and Sec+ certifications.
When she's not keeping our clients' networks optimized, you can find her reading, cooking, hiking, playing with her dogs, and spending time with family.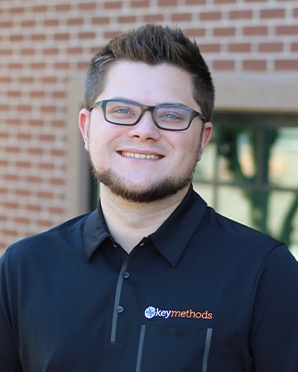 Chris Olsen
Network Technician
Chris holds a degree in Information Technology & Administrative Management, specializing in Cybersecurity & Network Administration. With 5 years of experience in help desk support and customer service, Chris knows how to delve into our clients' challenges and provide the right solutions. He also enjoys setting up and troubleshooting servers, and looks forward to further developing effective cybersecurity solutions for Key Methods' clients.
When not at his desk, Chris enjoys listening to audiobooks, playing board games, and going on trips with his family.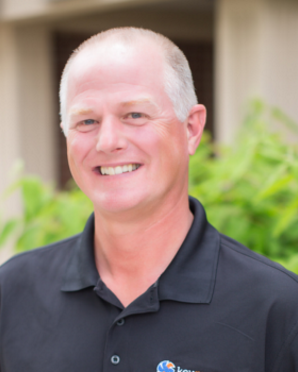 Chuck Clark
ERP Consultant
Chuck is a graduate from Lake Washington Technical and is our ERP Implementations expert with 32 years of experience in the industry. He specializes in Fusion ERP installation, process improvement consulting, and M-Files installations.
Chuck's interests outside of work include horses and gardening.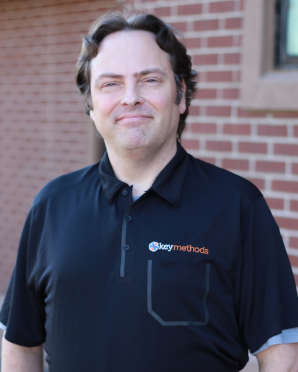 Jim Bradley
Network Technician
Jim Bradley joins Key Methods with over 20 years of experience working in IT as a Lead Service Desk Analyst, Cloud Systems Administrator, and a Senior Technical Support Specialist. He uses the experience and skills he gained from these positions in his current role as a Network Technician on our team. Jim's goal is to continually add to his deep knowledge of IT so he can serve customers better.
When he's not working on solving IT problems, Jim enjoys hiking, bowling, whiskey tasting, and watching movies.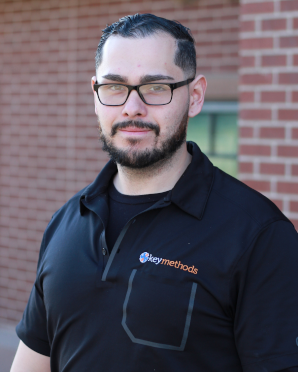 John Acosta
Network Technician
John joins Key Methods after serving in the US Marine Corps for three years as a Field Wireman and a Data Systems Administrator. He is also pursuing a B.S. in Cloud Computing at Western Governors University. John's expertise lies in installing new equipment and maintaining physical and virtual networks.
In his free time, John likes to spend time with his family, work on his upcoming book, and study for college.